Mobile Aerospace Engineering (MAE) specializes in heavy maintenance, modifications, and engineering services, and operates out of facilities in Mobile, AL, and Pensacola, FL.
For over 30 years, we have safely redelivered more than 6,000 aircraft to major passenger and cargo airlines.
Our combined footprint has grown to over 1,000,000 sq. ft., and we are able to support ten wide-body and two narrow-body aircraft simultaneously.
On July 1, 2021, we broke ground on a second hangar in Pensacola, and our presence at that location is set to grow further though two additional hangars, scheduled to be completed by the end of 2024.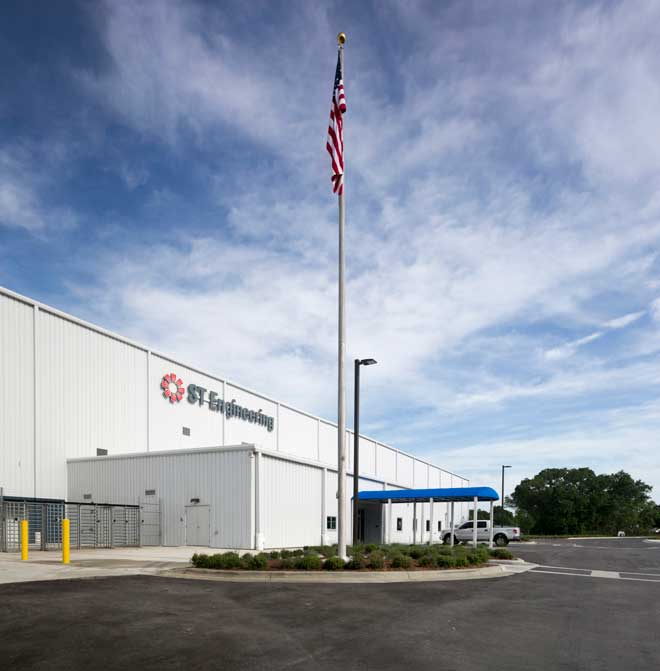 MAE is a world-class airframe maintenance, repair, and overhaul (MRO) facility in its own right, certified by the US Federal Aviation Administration as a Class 4 repair station.
We offer comprehensive aircraft maintenance and modification services to an extensive range of airframe types.
Our structural capabilities and superb track record in performing major structural repairs and modifications -- such as winglet installations, pylon modifications, floor beam repairs, corrosion control, wing and fuselage skin replacements, and reconstruction of damaged structures -- are well recognized in the industry.
Complementing our maintenance services are our equally impressive modification capabilities. Over our 30-year history, MAE has successfully completed numerous modifications, including passenger-to-freighter conversions on various of aircraft types. We are one of the conversion centers for the A330 P2F program by EFW, a joint venture between ST Engineering and Airbus.
MAE has a comprehensive suite of support shops that allow us to provide the following manufacturing and processing services for our customers:
Machining
Composite structure repairs
Repair of aircraft floorboards and cabin items
Fabrication of tubing and hoses
Electrical wire harnesses manufacturing
Fabrication of jigs and fixtures
Sub-assemblies and parts welding
Fuel cell repairs
Heat treat services
NDT services