Engine Washing System
EcoPower® is the most effective on-wing aircraft engine washing system, that is easy to use and environmentally friendly.
EcoPower® has a worldwide network of service locations to serve the commercial, military, and business aviation community. EcoPower® can provide the engine wash service, or provide the equipment for customers to wash their own engines.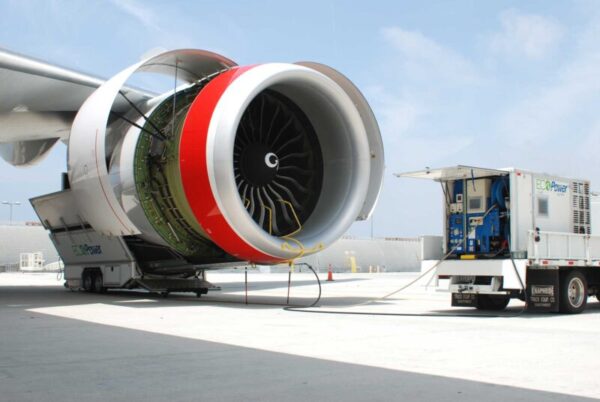 EcoServices
Patented Advanced Wash Technology
Fully Integrated and Technically Advanced Engine Wash Procedure
Offered at a global network of on-airport locations with mobile support available nearly anywhere.
Industry recognition for environmental innovation.
Enhance Engine Performance
Lowers exhaust gas temperature (EGT) by up to 30° C
Improves thrust-specific fuel consumption (TSFC) by up to 1.8%
Cleans the compressor and the fan in one process
Available as equipment-only "Do It Yourself" model
Compatible with most commercial engine models