Since commencing operations in 2002, our San Antonio facility has developed into one of the leading airframe MRO providers for large and regional aircraft in North America.
The facility, sitting on 50 acres of land, is located at San Antonio International Airport (SAT/KSAT) in Texas. It leverages a well-established infrastructure and a committed team of experienced engineers and technical specialist. With hangar and support shops capacity in excess of 700,000 square feet, the hangar capacity can accommodate seven widebody and five narrowbody aircraft at any one time.
A FAR 145 Class 4 Repair Station Certificate enables us to accommodate various commercial narrowbody, widebody, and regional aircraft fleet types. With proven experience on all major Boeing and McDonnell Douglas aircraft types, the Airbus A300 and A320 Family and the Embraer E-Jet family, we deliver quality product, on schedule.
ST Engineering has to-date redelivered more than 5,000 aircraft from base maintenance events from our San Antonio facility.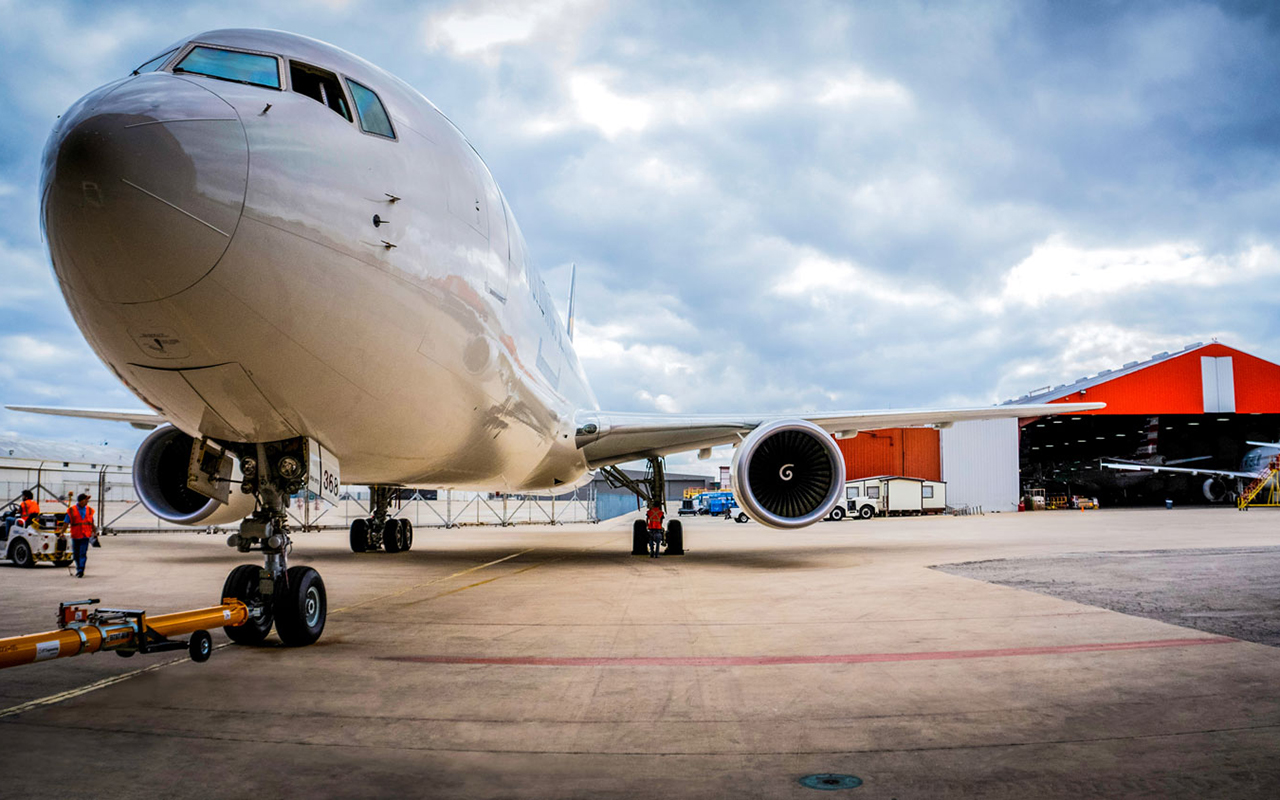 San Antonio Aerospace is an FAA Class 4 Part 145 Repair Station (with additional approvals from Transport Canada (TCCA), EASA, and other authorities) specializing in aircraft heavy maintenance and modifications. We are one of ST Engineering's centers of excellence for the Boeing 787 Dreamliner, and are one of the most experienced airframe MROs for this aircraft type in the Americas.
Our modification track record includes interior reconfiguration programs, avionics upgrades, and heavy structural modifications, including passenger-to-freighter modifications.
Our comprehensive backshop capabilities gives us tight control over quality and turnaround time, and allows us to fabricate metal and composite parts using a wide range of manufacturing and processing technologies.
With capabilities in Magnetic Particle, Ultrasonic, Eddy Current, Thermographic and Penetrant inspection techniques, we offer NDT inspection services to internal as well as external customers, aerospace and non-aerospace.
Through our DRB Aviation Consultants division, which has Organization Designation Authorization (ODA) from the FAA, we also provide engineering and certification solutions for aircraft modifications.